About the need to introduce a presumption of consent for organs transplantation and other human anatomical materials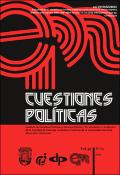 Publisher
Cuestiones Políticas. – 2021. – Vol. 39, № 71. – P. 458-471
Abstract
Аргументується необхідність внесення змін до законодавства України щодо введення презумпції згоди на трансплантацію органів та інших анатомічних матеріалів людини від людини та доцільність практичної реалізації цих змін, що означатиме суттєве удосконалення та усунення проблем у галузі трансплантології. Визначено, що однією з основних проблем у цьому напрямі є відсутність у законодавстві України презумпції згоди на трансплантацію та водночас відсутність значного фінансування медичної сфери, а також низька поінформованість права суб'єктів, які беруть участь у процесах трансплантації органів.
The necessity of making changes to the legislation of Ukraine regarding the introduction of the presumption of consent for the transplantation of organs and other anatomical materials from a person to a person and the expediency of the practical implementation of these changes, which will mean a significant improvement and elimination of problems in the field of transplantology, are argued. It was determined that one of the main problems regulating this issue is the absence of a presumption of consent for transplantation in the legislation of Ukraine and at the same time the absence of significant funding of the medical field, as well as low awareness of the law of subjects participating in organ transplantation processes.
Аргументируется необходимость внесения изменений в законодательство Украины в части введения презумпции согласия на трансплантацию органов и других анатомических материалов человека от человека и целесообразность практической реализации этих изменений, означающих существенное усовершенствование и устранение проблем в области трансплантологии. Определено, что в настоящее время одной из основных проблем в этом направлении, является отсутствие в законодательстве Украины презумпции согласия на трансплантацию и, в тоже время, отсутствие значительного финансирования медицинской сферы, а также низкая информированность права субъектов, участвующих в процессах трансплантации органов.
Description
About the need to introduce a presumption of consent for organs transplantation and other human anatomical materials / Liliya Pороva, Svitlana Pороva, Hrуhorii Krainyk, Iryna Bandurka, Olena Fedosova //Cuestiones Políticas. – 2021. – Vol. 39, № 71. – P. 458-471. – DOI: https://doi.org/10.46398/cuestpol.3971.25
Keywords
Держава і право. State and Law. Государство и право
,
Наукові публікації. Scientific publications. Научные публикации
,
Україна. Ukraine. Украина
,
презумпция согласия
,
трансплантация органов
,
анатомические материалы человека
,
медицинская помощь
,
презумпція згоди
,
трансплантація органів
,
анатомічні матеріали людини
,
медична допомога
,
presumption of consent
,
organ transplantation
,
human anatomical materials
,
medical help
,
publikatsii u Scopus