Methodological principles of studying the essence of public administration bodies as subjects of administrative procedural law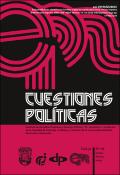 Publisher
Cuestiones Políticas. – 2023. – Vol. 41, № 76. – P. 453-468
Abstract
Метою дослідження було з'ясування методологічних засад сутності органів державного управління як суб'єктів адміністративного процесуального права. Методологія наукової роботи визначається оптимальним поєднанням загальних і спеціальних методів наукового пізнання, що дало змогу сформувати цілісне уявлення про правову форму суспільних явищ, що супроводжують розвиток держави. Доведено, що адміністративно-процесуальне право має власну систему, первинним елементом якої є адміністративно-процесуальна норма, тому його нормативний вплив збігається з метою адміністративно-процесуального права, а саме практичної реалізації адміністративно-правових норм у сфері публічне право і, відповідно, публічне управління, тобто трансформація матеріальних норм адміністративного права на рівні практичної реалізації того чи іншого права особи. Виділяється система адміністративно-процесуального права, що складається з норм, інститутів та адміністративно-процесуальних підгалузей. Усе приводить до висновку, що система адміністративно-процесуального права перебуває на стадії становлення і структурно складається з адміністративно-процесуальних норм, інститутів та підгалузей і по суті пов'язана з матеріальними нормами адміністративного права.
The purpose of the study was to clarify the methodological foundations of the essence of public administration bodies as subjects of administrative procedural law. The methodology of scientific work is determined by the optimal combination of general and special methods of scientific knowledge, which made it possible to form a holistic understanding of the legal form of social phenomena accompanying the development of the state. It is proved that administrative procedural law has its own system, the primary element of which is the administrative procedural norm, so that its normative impact coincides with the purpose of administrative procedural law, namely the practical implementation of administrative and legal norms in the field of public law and, by extension, public administration, i.e. the transformation of substantive administrative law norms at the level of practical implementation of a particular right of a person. The system of administrative procedural law, consisting of rules, institutions and administrative procedural sub-sectors, stands out. Everything leads to the conclusion that the system of administrative-procedural law is in the formative stage and is structurally composed of administrative-procedural norms, institutions and sub-branches and is essentially related to the substantive norms of administrative law.
Цель исследования заключалась в уточнении методологических основ сущности органов государственного управления как субъектов административно-процессуального права. Методология научной работы определяется оптимальным сочетанием общих и специальных методов научного познания, что позволило сформировать целостное представление о правовой форме социальных явлений, сопровождающих развитие государства. Доказано, что административно-процессуальное право имеет свою систему, первоэлементом которой является административно-процессуальная норма, благодаря чему его нормативное воздействие совпадает с назначением административно-процессуального права, а именно практической реализацией административно-правовых норм в сфере публичного права и, в более широком смысле, государственного управления, т. е. преобразования норм материального административного права на уровне практической реализации того или иного права лица. Особо выделяется система административно-процессуального права, состоящая из норм, институтов и административно-процессуальных подотраслей. Все приводит к выводу, что система административно-процессуального права находится в стадии становления и структурно состоит из административно-процессуальных норм, институтов и подотраслей и по существу связана с материальными нормами административного права.
El objeto del estudio fue esclarecer los fundamentos metodológicos de la esencia de los órganos de la administración pública, como sujetos del derecho procesal administrativo. La metodología del trabajo científico está determinada por la combinación óptima de métodos generales y especiales de conocimiento científico, lo que hizo posible formar una comprensión holística de la forma jurídica de los fenómenos sociales que acompañan el desarrollo del Estado. Se prueba que el derecho procesal administrativo tiene un sistema propio, cuyo elemento primordial es la norma procesal administrativa, de modo que su impacto normativo coincide con la finalidad del derecho procesal administrativo, a saber, la aplicación práctica de las normas administrativas y jurídicas en la materia de derecho público y, por extensión, de la administración publica, es decir, la transformación de las normas de derecho administrativo sustantivo en el plano de la implementación práctica de un determinado derecho de una persona. Se destaca el sistema de derecho procesal administrativo, constituido por normas, instituciones y subsectores procesales administrativos. Todo permite concluir que el sistema de derecho administrativo-procesal se encuentra en fase de formación y se compone estructuralmente de normas, instituciones y subramas administrativo-procesales y está esencialmente relacionado con las normas sustantivas de derecho administrativo.
Keywords
Ukraine
,
publikatsii u WoS
,
administrative law
,
administrative procedural law
,
public administration
,
subjects of law
,
адміністративне право
,
адміністративно-процесуальне право
,
державне управління
,
суб'єкти права
,
административное право
,
административно-процессуальное право
,
государственное управление
,
субъекты права
,
Україна
Citation
Methodological principles of studying the essence of public administration bodies as subjects of administrative procedural law / Oleksandr Morhunov, Ihor Artemenko, Yevhen Sobol, Lilia Bobryshova, Serhiy Shevchenko // Cuestiones Políticas. – 2023. – Vol. 41, № 76. – P. 453-468. – DOI: https://doi.org/10.46398/cuestpol.4176.26.
Morhunov, O., Artemenko, I., Sobol , Y., Bobryshova, L., & Shevchenko, S. (2023). Methodological principles of studying the essence of public administration bodies as subjects of administrative procedural law: Principios metodológicos del estudio de la esencia de los órganos de la administración pública como sujetos del derecho procesal administrativo. Cuestiones Políticas, 41(76), 453-468. https://doi.org/10.46398/cuestpol.4176.26